Come one, come all to the Elizabethan Event of the year!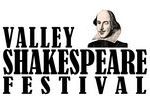 Valley Shakespeare Festival, the Valley's most innovative theater company, will hold a free public event on Tuesday, May 3 at Plumb Memorial Library. The event is being held in conjunction with the company's participation in the Greater New Haven Community Foundation's yearly Great Give event, in which non-profit organizations compete to raise funds.
Activities include:
Afternoon Tea with the Queen , 2:00 pm – 3:00 pm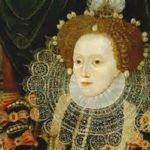 A memorable opportunity to share Traditional Afternoon Tea, sipped in the century-old Plumb Reading Room. Guests of Her Majesty, the Queen, and her Jester will be treated to a light repast typical of an Elizabethan afternoon tea, including assorted sweets and teas, while learning about the life and culture of 17th century England.  Then, as an introduction to the company's summer production, "The Taming of the Shrew," the event will include a special vocal performance of selections from the Cole Porter musical, "Kiss Me, Kate" performed by local artists Gary Harger (Music Director at St. Lawrence Church) and Tom Simonetti (Artistic Director of Valley Shakespeare Festival).
Admission to the event is free, but VSF hopes attendees will enjoy the experience so much they will be moved to help out by contributing to them via the day's GreatGive. "Lots of organizations pull their members together to get on their phones or go the robo-call route," says company founder Tom Simonetti, "but we are a theater company and live action is what we do best, so we've decided to put it all on the line in one day and show what we have to offer."
Shakespeare Jeopardy & Pizza, 4:00 pm – 5:00 pm
Valley Shakespeare Festival's very own Fool will emcee "Jester's 'Jeopardy!'", his wacky version of the perennially popular television game show. Guests will have time to relax and enjoy free pizza while the contestants, a team of representatives from the Shelton School system, prepare to compete to find out who is the District's foremost expert on everything Bard.  But these brave contestants will, no doubt, find their greatest challenge not in the Jester's questions, but in their ability to maintain a straight face as he does his best clowning to throw them off their games!
Pericles, Prince of Tyre , 7:00 pm – 8:00 pm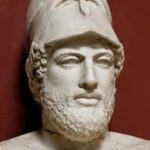 Shakespeare's grand adventure play set in the Greek isles tops the evening's free events with a full performance of the 2016 touring production of "Pericles, Prince of Tyre."  This is the same performance which will be presented to Shelton fourth, fifth and sixth grade students as part of Valley Shakespeare Festival's Education Initiative Program this spring. Share a VSF tradition of bringing Shakespeare to the Valley in fun and unusual ways, aiming to continually attract new audiences, and consequently, their support.